By KARL WILSON in Sydney | China Daily Global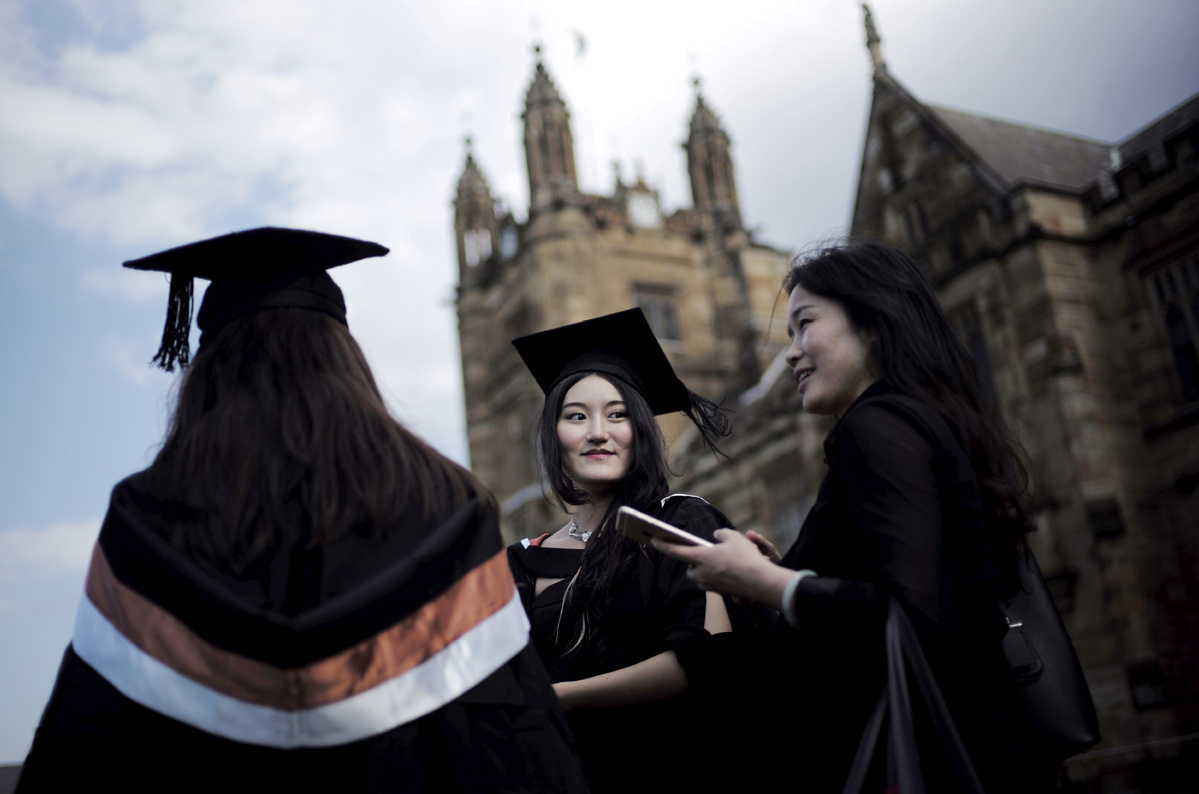 China has overtaken the United States as Australia's biggest partner in scientific research, according to a new report, despite attempts by the country's defense and security services to have Australian universities distance themselves from their Chinese partners, most of which are universities.
"Global collaboration on research is critical if we are going to solve the world's greatest challenges," a spokesperson for the University of Sydney said while commenting on a report by the Australia-China Relations Institute.
The University of Sydney has been collaborating with Chinese researchers since the 1960s on projects that the university said have improved the lives of countless people around the world.
"We now publish over a thousand academic articles with Chinese co-authors a year, and we have 340 academics," the spokesperson said.
One of the authors of the report, ACRI Director James Laurenceson, said Australia's scientific successes have long involved working with international partners. "And with the scale of scientific research undertaken in China much greater than in Australia, it is in Australia's interests to engage.
"It is also difficult for China to misappropriate scientific knowledge from Australian researchers that has yet to be created and that is openly shared once it is," he said.
When research with international partners involves sensitive technologies and projects of a classified nature, or is expected to yield commercially valuable intellectual property, controls exist to manage the risks, Laurenceson said.
"These controls are regularly reviewed to ensure they remain 'fit for purpose', and universities have a strong track record of compliance," he added.
Allan Behm, head of the International and Security Program at The Australia Institute in Canberra, said Australia has spent decades on scientific cooperation with China in areas such as biological science, medicine, photovoltaics, agricultural science and many other disciplines that could assist the fight against COVID-19 and research for a vaccine.
Since the outbreak of COVID-19, Australian and Chinese researchers have been working closely to find a vaccine.
Perth-based Linear Clinical Research has been working closely with China-based global biotechnology company Clover Biopharmaceuticals on trials of a vaccine since April, when global trials began.
According to the ACRI report, 16.2 percent of Australian scientific publications involved Chinese researchers in 2019, compared with 3.1 percent in 2005. Research collaboration last year with US scientists was next at 15.5 percent, followed by the United Kingdom, 11.7 percent; Germany, 5.9 percent; and Canada, 5 percent.
Australia's scientific partnership with China is apparent in both quantity and quality, said the report, "The Australia-China Science Boom".
"Of Australian research in the top 1 percent of most-cited scientific publications globally, the number involving China-affiliated collaborators grew by 12.8 percent in 2018.
"In contrast, the number involving collaborators from Australia's other top five research partners-the US, UK, Germany and Canada-all fell," the report said.
Australia's collaboration with China is most prominent in materials science, chemical engineering and energy, according to Scopus, a database of peer-reviewed research.
"Research collaboration with China brings risks requiring management, including those related to national security," the ACRI report said. However, it added that "collaboration also brings benefits. And these benefits are now being threatened by allegations and headlines not well-supported by facts."
Andrew Norton, a professor of higher education policy at Australian National University in Canberra, said international collaboration was vital for Australia, since it could never compete with the vast research resources of countries such as China and the US. He said Australia relies on international research.
"That's the danger of being overly restrictive in our relationship with China," Norton said.
The University of Sydney spokesperson said: "Researchers in Australia and China share many aspirations; recent examples include partnerships to create healthy and livable cities, tackle food insecurity, and advance our understanding of cognitive neuroscience and brain disorders.
"We are also working with researchers in China and around the world to uncover the biological origins of the coronavirus and work on solutions to recover from this pandemic."
The Australian government funds The Australia-China Science and Research Fund, which supports strategic science, technology and innovation collaboration between Australia and China.